The traditional chestnut festival takes place in Elos every year on the third weekend in October. For those who don't have the time to be there, here is a recipe for a chestnut dish:
Preparation:
Cut into the chestnuts (1 kg) a cross shape on the flat side and cook them in sparkling water for about 5 minutes. Drain and peel while still warm (including the brown skin). Then cook again for 5 minutes and puree until drained. Boil the chestnut water (200ml) and the sugar (500g) and add the chestnut puree. Allow to boil for 20 minutes over high heat, stirring constantly. Stir in the pulp of the vanilla pods and pour into clean glasses. Finished.
Until the middle of the century, the poorest in the rural areas lived on chestnuts. For them chestnuts meant their daily bread. Later, however, the healthy, aromatic fruit got almost forgotten.
How times are changing – chestnuts are back on stage today: Chestnut flour, chestnut flakes, chestnuts in a jar, frozen chestnuts, dried chestnuts etc. are available everywhere, often even all year round.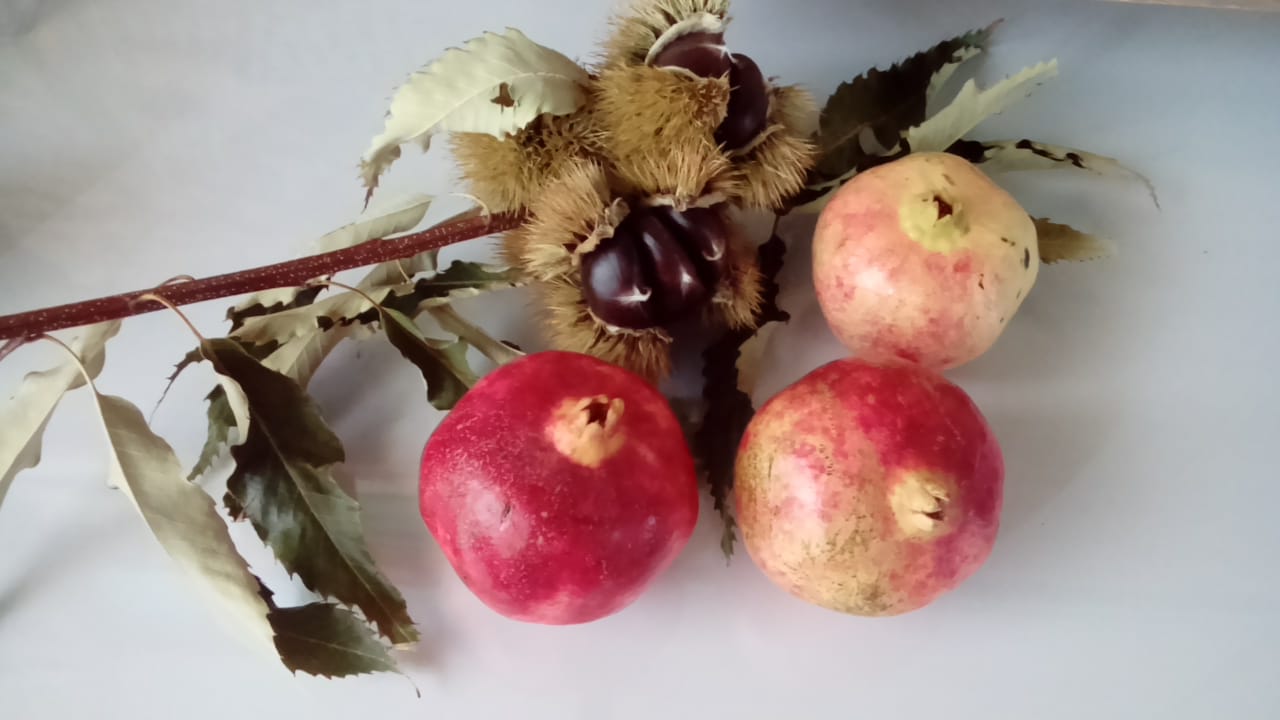 Chestnuts and pomegranates.
The aromatic, nutrient-rich and also basic fruit is the basis of soups, savory and sweet main dishes, baked goods, desserts, jams, muesli …
Delicious in Crete: Chestnut Stifado and Raki.
Our tip: chestnut stifado can be found in many tavernas in Paleochora.
And on the 3rd weekend in October the chestnut festival takes place in Elos.